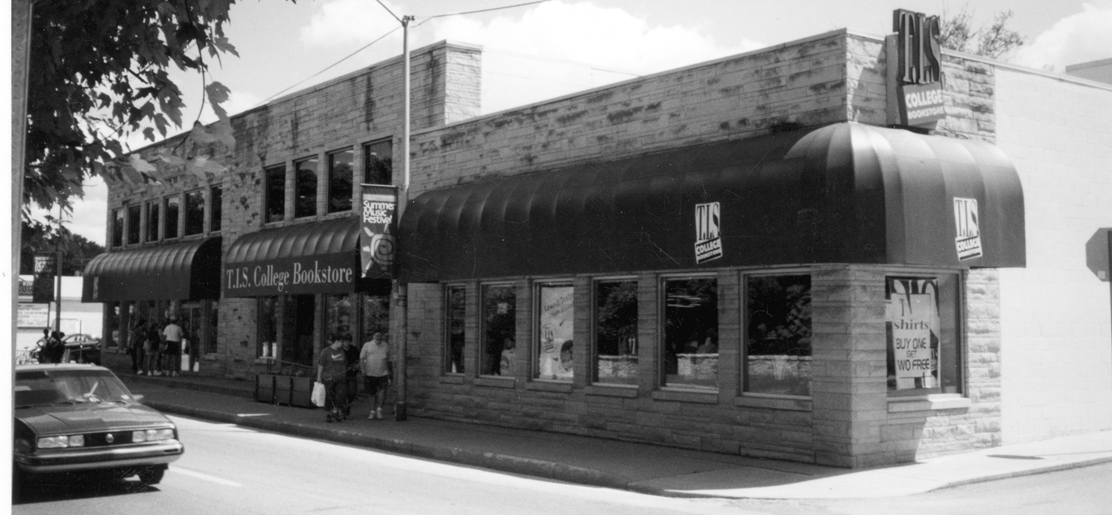 T.I.S. College Bookstore
Bloomington, Indiana 2001
Program: Façade upgrade to bookstore.
Status: Construction complete
Situated near the Bloomington Indiana University campus, two things were desired to be accomplished through the renovation of the façade: one, to maintain the arcade cover for students standing in line during heavy book sales, and create a new image for the bookstore that challenges typical vinyl awning installations. Working with the rhythm of large windows that exist on the second floor of the building, obscure white acrylic panels were mounted on galvanized steel "lashed" pipe creating the feel of Asian paper mounted on bamboo. The panels allow for the bookstore to mount banners at times of different promotions during the school year. Lighting directed toward the panels illuminate them at night from behind.
Architect: Tabor/Bruce/Puzzello & Associates
Paul Puzzello (partner-in-charge, design architect, project architect, interior design)
Doug Bruce (managing partner)
Matt Feldmeyer, Frank Spence (project team)